Clients love our quick response times
and our WIX EXPERT knowledge.
​
Here are some testimonials!
Wix Expert Studio makes Top 100 !
I am so lucky to have chosen Rebecca and Wix Expert Studio! I knew absolutely nothing about websites and I feel like I stumbled upon my fairy godmother. Rebecca has not only created my beautiful website, she has gone above and beyond providing guidance and mentorship in helping my website pop in order to generate business. She is timely and reliable and I am very thankful that she is just a click away! Ella
Wednesday, January 12, 2022
Over the TOP impressed with Rebecca and Jeff! LOVE the customer service, was able to discuss quickly what I was looking for and they listened and gave great tips. Jeff said he could have the coding done wihin 5 days, he was done THE NEXT DAY! He made a video to help me understand and when I needed something changed, he did it quickly. I cannot say enough about WIX Expert Studio, you will NOT be disappointed. And they were soooo friendly - made the process even better!
Thursday, January 6, 2022
Rebecca was fantastic! She over delivered in every area, website development, graphic design and automation tools. She offered to refer me to a social media marketer. She is excellent, will call her again. Thank you, Rebecca!
Tuesday, December 7, 2021
Rebecca was incredibly knowledgable, not only about Wix, but about web design and layout in general. I really appreciated her honest feedback and responsiveness to my needs. She was also willing to teach me how to do things myself, which I LOVED!!!
First and foremost, Super nice and very thorough in explaining step by step what you use should be using and what you should have set up. She just not only pointing out where you should go but also what you can do while you're in a particular part of the your website.
Wednesday, December 1, 2021
If I could give Rebecca a million stars, I would! She was very attentive and professional. She spoke clearly, she even went as far as sharing her screen to be sure I understood. Gave suggestions on making my site sleek. She went over and beyond my expectations. What I thought was a mountain she took on as a if it was a mole hill. Thank you Rebecca for all of your help!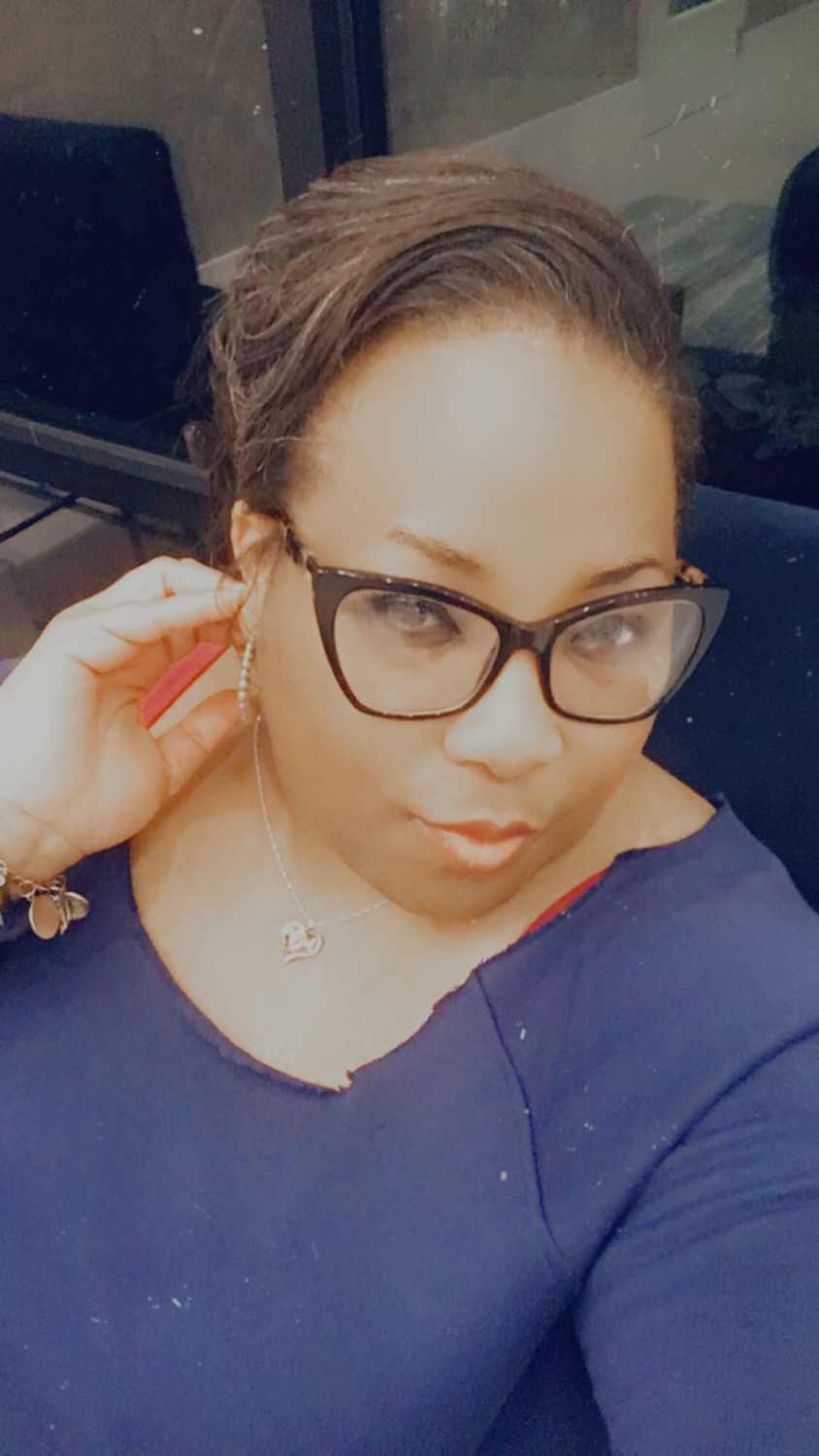 Tuesday, November 30, 2021
Rebecca was very quick to respond and understood what I was trying to accomplish. Rebecca accomplished the work in a quick and intuitive way.
Friday, November 12, 2021
Rebecca is a Wix expert up to date with the latest tools and very easy to work with. She solved my problems with a brilliant idea of a better way to market my products in the store and I hope to use her company again in the future. Hire her immediately.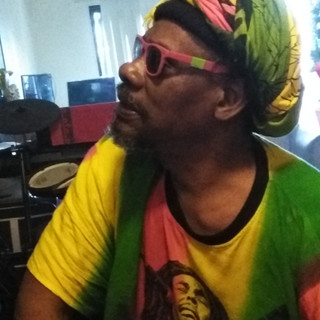 Tuesday, November 9, 2021
I'm a Professional Musician it's really hard to wear all the hat's, also IMO
it's a Great Idea to get Pro Help. Rebecca really does her thing on Web-Site-Wix!
I feel very good with her work, now she touched my Website in the same manner I played my Music for the people who love Music, I have her locked in on-call when ever I need help keeping my product in the front line!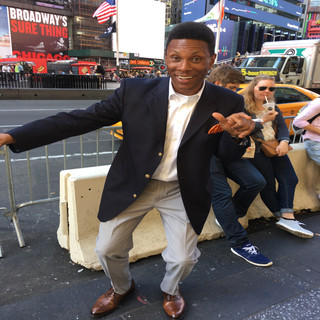 Wednesday, November 3, 2021
The website Rebecca developed exceeded my expectations! She had wonderful ideas, and the design is perfect. She took the time to explain the setup so I can confidently proceed with the online shop in the future.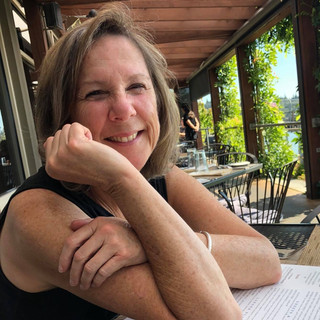 Wednesday, November 3, 2021
Rebecca was fantastic. Not only did she get my website shop done, she spent time teaching me how to navigate Wix so that I could figure out the smaller stuff on my own, allowing me to expand my store in the future. Highly recommend
Tuesday, November 2, 2021
I have had multiple WIX Expert help but, Rebecca was the first one who actually took the time to really explain the how to's of Wix. She also gave me some great advice on Photography and gave me tons of ideas how to grow my business. Phenomenal experience!
Thursday, October 28, 2021
Let me start by saying Rebecca exceeded her modest conversation. I just want to express how pleased I am with the website she designed for my page. Unlike other web designers I've reached out to for assistance, Rebecca listened. Instead of interjecting her lengthy experience to take over the design, she accepted every idea I placed before her. The attention provided to detail and her knowledge was constructive. The end layout was delivered as expected, and the completed project is what I needed to present my books.

Anyone seeking a designer who can offer an impactful and fully functional site, contact Rebecca Shellhamer.

Terrance A. Roundtree
newfangledwriter@gmail.com
terrancearoundtree.com
I definitely made the right decision working with Rebecca at Wix Expert Studio. I have no experience with website design and the whole prospect of creating a website was scary for me. Rebecca just took me by the hand and made the whole process painless and easy. She is kind, attentive and detail oriented. She really listened to the vision I had for my website and helped me put all the pieces together, giving me exactly what I was hoping for. Her turnaround is extremely fast. I highly recommend Rebecca - she is the best!
Tuesday, October 19, 2021
Rebecca is extremely responsive and informational. I needed minor updates on my existing site and without hesitation, Rebecca hopped right in and made minor updates and even showed me how to do most of the work on my end to help me save $$. Rebecca is an honest and reliable partner to work with. Thank you, Rebecca!! :)
Rebecca is very dedicated to giving you a great experience and making sure everything works the way you need. She is responsive and works quickly. She is always positive and professional. I was so happy to not have to do this project myself!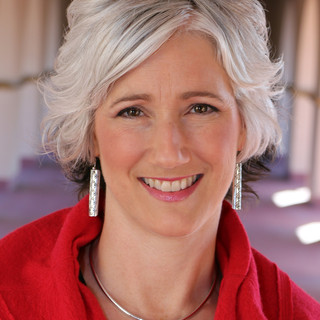 Tuesday, October 12, 2021
I love my new site! It's very professional and clean. Not too busy. Rebecca was easy to work with and always available. I highly recommend Wix Expert Studio.
Rebecca went above and beyond to assist me with my issue. Her ability to identify the problem was in a instant. He professionalism and subject matter expertise allowed me to move forward with our company goals. Rebecca has an altruistic approach to her customers and her extended efforts will have me return for support again.

Thanks Rebecca!
WOW. Just WOW. This is really the ONLY Wix EXPERT STUDIO. I have engaged with two other partners who while good, could not do what Rebecca does. Rebecca has an intuition about how to optimise your workflow, presence, messaging and marketing with very few materials.
She takes you through every step, gets approval, collaborates and completes things quickly.
You will not be disappointed in the Wix Expert Studio.
Allison McCarthy
Wednesday, October 6, 2021
Rebecca was very easy to work with, knowledgeable, and very patient. Rebecca's schedule was very flexible.
Thursday, September 30, 2021
She Is very professional a wonderful designer and person. Every question that was asked was answered and even more. Thank you.
Friday, September 24, 2021
I had the pleasure of working with Rebecca. She was absolutely fantastic! Responsive, attentive, addressed my concerns and suggested ways to improve my business website. I definitely plan to hire her again in the near future.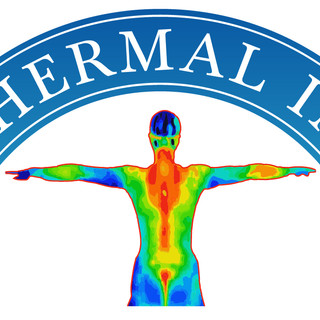 Friday, September 17, 2021
There is a reason Rebecca is highly rated!!! She was so easy to work with, went up and beyond to make my site PERFECT! Ana Connects You finally has a wonderful image thanks to her. It was easy to connect with her and communicate about my vision I had. i am so thankful that I finally have a site I can be proud to show to others!!!! AMEN!!!!! Much Love!
Monday, September 6, 2021
Rebecca was very helpful she helped me understand the Wix design and created a beautiful website for me, thank you so much for everything!
Friday, September 3, 2021
Rebecca is an awesome person and is amazing at what she does. She is very professional. She showed me how to work my site and was sure to let me know that she's available whenever I may need her or have questions. I love my new site!! I highly recommend Rebecca
Thursday, September 2, 2021
My experience with Rebecca was amazing. Her knowledge and expertise really showed through her level of communication and amazing ideas. I was very satisfied with her work and would definitely recommend her to anyone. Thanks Rebecca Shellhamer you're awesome.
Rebecca was extremely helpful. She addressed all of my design concerns, listened to what I was looking for, made recommendations and taught me how to more effectively use the Wix program.
Rebecca and Jeff were very professional and thorough in working with me to define the project to transfer my domain name to Wix and establish my new email account including the current emails and contact list. I look forward to working with them on other marketing programs.
Saturday, August 28, 2021
Website turned out amazing!
Would definitely recommend to anyone looking to improve their business.
Thank you so much!
Thursday, August 26, 2021
Super amazing to speak with! She knew all the questions i had, and more. She taught me a lot and cant wait to work with Rebecca in the near future;) Thank you for all you do!
Rebecca was great to work with. We had a deadline to meet and she stepped up to the plate and made sure our needs were met. I don't know if I have ever met someone so concerned and professional. I give her five star "Angel" rating.
Rebecca was excellent. She was straight forward and gave me the best advice for my situation and made sure I understood each detail. She even let me know to follow up with her if I have any other issues. I appreciate how professional and understanding she was!
Rebecca is excellent! I appreciated her patience and availability to work with me. She always listen and correct any concerns!

Zann of Ashlar Construction LLC
Thursday, August 12, 2021
Rebecca did a great job on our website design and delivered the site before the due date. It was a great experience!
Wednesday, August 4, 2021
Amazing! I appreciate the help and hard work taken to ensure I am provided the best possible service.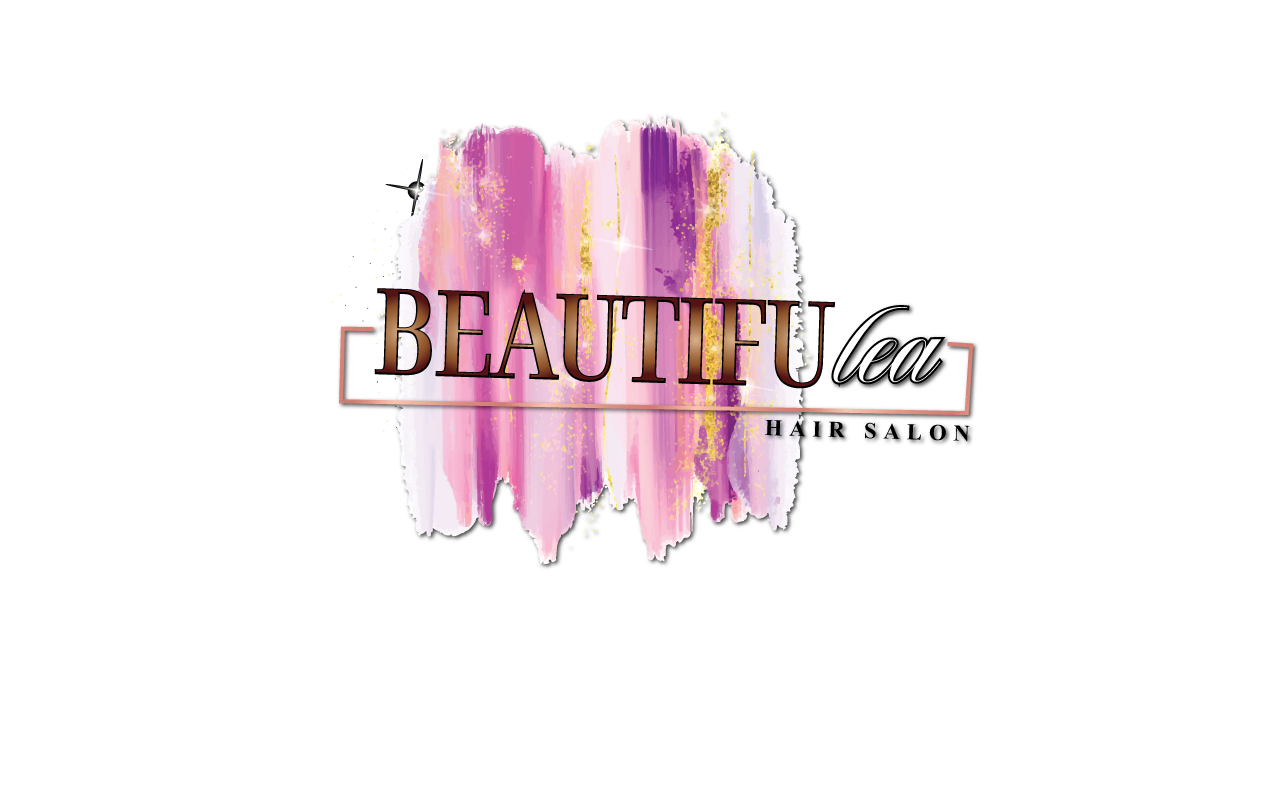 Rebecca is great to work with and I will be using her services again as the need arises, which will hopefully be soon as my site and business grows.
Wow! Rebecca is exactly what I was looking for and definitely exceeded my expectations. I had started my website but was having issues with some things, and she in minutes helped me. I am more than pleased with her work. She is very professional, knowledgeable and don't leave you until everything is done and done right. I would recommend her 100%. Thank you Rebecca.
Very pleasurable to work with. I'd definitely recommend. She is very professional and will even walk you through so you are not dependent on her. I would absolutely work with her again.
Rebecca was great! She called quickly and was exactly what i needed to tighten up loose ends on my site before launching. She was professional and very fair with her invoice! I will be calling her again I am sure.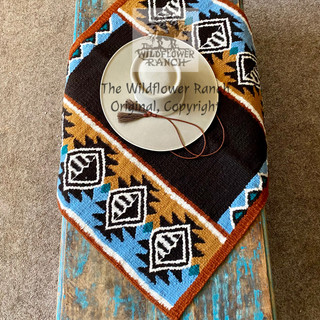 I like the fact that she takes the time to actually teach you how to do things and she also gave me some really solid pointers. It was a lot of information to consume but I would definitely seek her out again.
Absolutely a dream come true meeting Rebecca and her team! Rebecca's design and expertise are a par above the rest. She listens to your request and implements them in the most professional manner. Highly recommended!!
Great service look no further than Rebecca
She is very good at what she does.
Very prompt and helpful
Thanks again for your help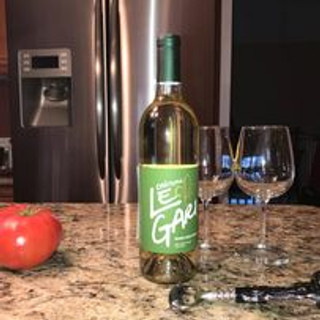 Very flexible, generous, and accommodating. Would definitely recommend and use again. Grade A service and response times.
What I loved about my Wix Expert was her outstanding and professional work order. She did everything she needed to do to get her work done. I definitely highly recommend her! if you're looking for a Website Expert look no more! Rebecca Is the right person. She is very professional focus and straight to the point. Thanks Rebecca four responding our message quickly and building our website in Excellent order. Thankful!

Highly recommend 5 Star
I had quite a few choices to help me build my new site. But after reading Rebecca's reviews I knew I had to choose her. And boy was I right! She knows so much about the technical side of web design but she's also one of the most creative people I've ever worked with! An engineer and an artist - I couldn't have asked for more. She was a great choice and I hope others are as lucky as I was to find her. Thank you!!!
Rebecca listened and created a site that exceeded my expectations. Willing to connect and spend the time needed to make every detail a perfection. Wonderful experience. So happy!
Professional, knowledgeable, responsive and caring. I appreciate Rebecca's approach and expertise. Highly recommend!
Rebecca did a great job and really helped me solve my problem. She was very professional and gave me great insight into my account. Rebecca is a stellar representative of WIX!
Rebecca did an awesome job! I love my new website! Her professionalism and "can do" attitude are a couple reasons why I would recommend her to anyone looking for a professional website.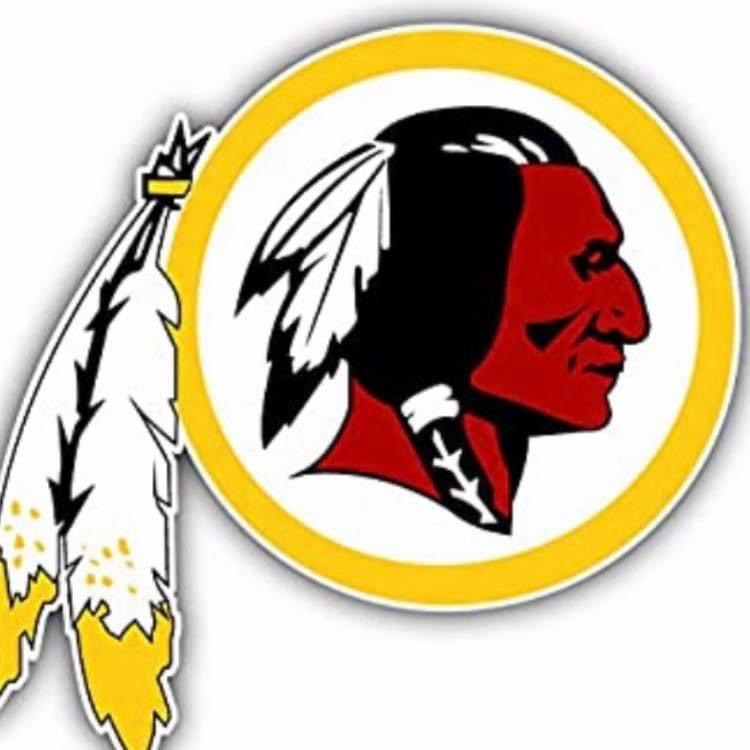 Wednesday, April 28, 2021
Her spirit was Calming to My Anxiety trying to get it figured out 💐💐💐 Thanks for having such a Beautiful person as A Rep For Your Company
Rebecca was a tremendous help in finishing the set-up. I had been stuck for two days, and I finally had the nerve to call to get help. She was VERY thorough with me, and helped me understand everything. Thank you soooooo much Rebecca.
Rebecca is absolutely amazing!!! She doesn't try to rip you off like many of the others. She is honest, patient, and very efficient! I'm new to the Wix platform, but I've learned so much from her. Hire her immediately!!!